evanzyr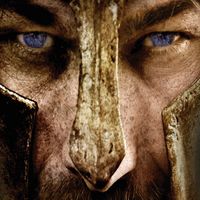 Hors ligne



Inscrit le: 06 Avr 2016
Messages: 154


Localisation: Montpellier
Posté le: Sam 8 Juil - 23:10 (2017)

 

   Sujet du message: Tongue Of The Learned How To Flow In The Prophetic Anoint

---

Tongue of the Learned: How to flow in the Prophetic Anointing

by

Steve Porter

->>->>->>

DOWNLOAD BOOK

Tongue of the Learned: How to flow in the Prophetic Anointing

READ BOOK

Tongue of the Learned: How to flow in the Prophetic Anointing



We can be used in the ministry of sustaining! We can support and bear up a burdened soul. As they struggle, facing heartache and discouragement, we come alongside them and hold them up using an on-time word that the Lord gives them through us. In the spirit, I see many that suffer loss, but God is raising up a remnant who knows the heart of the Father who yearns to offer comfort to the suffering.
The Lord greatly desires a prophetic people to become the tongue of the learned, setting aside their own personal agendas to be His mouthpiece. When we greatly desire, and ask Him for this abiding prophetic anointing, He will respond and bring us into an increasing degree of prophetic sensitivity and ability.

In this book, Steve will address The Lord's desire for us to become prophetic as a people. Each of us was born with a spiritual ability to hear the Holy Spirit speak to direct our steps. And whether we believe it or not, He is speaking to us all the time. But the world, the flesh and the devil distort the sounds we hear, which means we must develop our ability to hear and distinguish that precious still, small voice from all others. In his new book "Tongue of the Learned-How to Flow in the Prophetic Anointing" Steve prepares hungry hearts to hear the voice of God and to be that sustaining voice to carry the Father's heart.
The Lord is "making ready" (Rev. 19:7-9) a mature bride to be that corporate voice; they will be the "sound of many waters" and when they speak, the earth will shake with the very glory of the Lord. This is the incredible, living story of the prophetic anointing! Let's take a journey together of divine proportions into the presence of the Lord!

Steve & Diane Porter are founders of Refuge Ministries. They believe that, through the presence of God, healing takes place. They have a passion for conducting presence-driven intimacy conferences, missions, and restoration ministry. They reside near Rochester, NY. Steve's books, articles, and videos have touched countless lives around the world.